Health
Can I buy Delta 8 online in Texas?
One of the most talked-about cannabinoids in the market today is delta 8 THC. Throughout the provinces of the United States, hemp enthusiasts are turning towards delta 8 THC, a close cousin or analog of delta 9 THC, the compound that gives marijuana its psychotic effects.
The New THC, popularly known as Delta 8 THC, bridges federally illegal marijuana and federally legal hemp. Currently, it is present as a federally legal compound around the United States, including Texas. However, there are various questions that people have regarding it.
Can I buy delta 8 online? What is its legal status? Why is there confusion regarding its legality? What about the Texas House Bill 2593 amendment? These are some of the many queries people have about this much-loved THC. This article will help you know all the answers.
Is Purchasing Delta 8 THC Online an Option
Before understanding whether you can legally buy delta 8 online or not, it is vital to understand the legality of the cannabinoid in Texas.
Here are some key points regarding the legal status of delta 8 THC in Texas.
Texas stands side by side with the federal law regarding delta 8 THC. It means that if the cannabinoid is hemp-derived and contains less than 0.3% of THC ( particularly marijuana-derived THC), it is legal in Texas. However, if it is hemp-derived, it is federally illegal, and so is Texas.
Presently, you can purchase, consume, and possess hemp-derived delta 8 THC products without worrying from Texan Law Enforcement. However, there are possibilities that this might change anytime.
Here are some statements from the official text that will clarify the legality of delta 8 THC
TITLE 5. SUBTITLE F. – HEMP Sec. 121.001. DEFINITION.
"hemp" means the plant Cannabis sativa L. and any part of that plant, including the seeds of the plant and all derivatives, extracts, cannabinoids, isomers, acids, salts, and salts of isomers, whether growing or not, with a delta-9 tetrahydrocannabinol concentration of not more than 0.3 percent on a dry weight basis.
TITLE 6 SUBTITLE C. SUBSTANCE ABUSE REGULATION AND CRIMES Sec. 481.002. DEFINITIONS.
"Controlled substance" means a substance, including a drug, an adulterant, and a diluent, listed in Schedules I through V or Penalty Group 1, 1-A, 2, 2-A, 3, or 4. The term includes the aggregate weight of any mixture, solution, or other substance containing a controlled substance. As defined by Section 121.001, Agriculture Code, the term does not include hemp or the tetrahydrocannabinol in hemp.
"Marihuana" means the plant Cannabis sativa L., whether growing or not, the seeds of that plant, and every compound, manufacture, salt, derivative, mixture, or preparation of that plant or its seeds.
The term does not include:
the resin extracted from a part of the plant or a compound, manufacture, salt, derivative, mixture, or preparation of the resin;
the mature stalks of the plant or fiber produced from the stalks;
oil or cake made from the seeds of the plant;
a compound, manufacture, salt, derivative, mixture, or preparation of the mature stalks, fiber, oil, or cake;
the sterilized seeds of the plant that are incapable of beginning germination; or
hemp, as that term is defined by Section 121.001, Agriculture Code.
So, these statements clearly show that if cannabinoid is hemp-derived, you can purchase and consume it. So what about Texas House Bill 2593. The next section deals with it.
Texas House Bill 2593 Amendment
Lukas Gilkey, the founder of Hometown Hero, one of the country's largest distributors of delta-8 THC products, feels that his company or business is under attack. In 2020, the company began distributing delta 8 THC products. Soon the business flourished, and he began distributing in 44 states. However, as different states are outlawing this cannabinoid, his market has contracted to 39 states only.
In the summer of 2021, he almost lost his biggest market, Texas. He said, "I see it as a fight for the future of cannabis. For anyone trying to limit this, taking on that prohibitionist stance—whether they're motivated by business interests, political or religious—is just fighting against cannabis."
The Texas House Bill 2593 amendment caused a similar blow to almost every delta 8 THC supplier and retailer in the country. The lawmakers wanted to amend the bill that reduces the criminal penalties for keeping THC. This amendment would ultimately ban delta 8 THC in Texas.
Fortunately, the bill did not pass, giving relief to consumers and sellers of delta 8 THC products. However, even after all these bills and laws, the legality of delta 8 THC is always in question. You will know the reason behind this in the next section.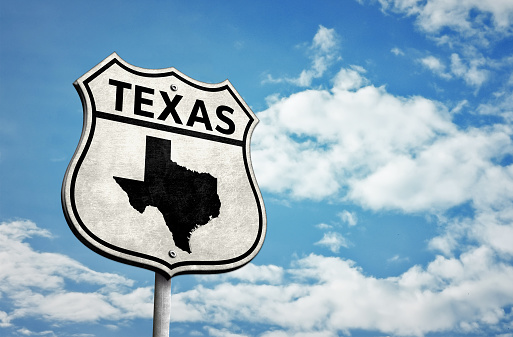 Confusion Around Legality of Delta 8 THC
According to federal law, you can buy delta 8 online in Texas. However, the increasing use and demand of the cannabinoid have attracted the attention of the DEA.
In August 2020, the Drug Enforcement Association brought an interim final rule to address the confusing status of delta 8 THC. It believes that delta 8 THC is a synthetically derived THC. Thus, it should fall under the category of the Controlled Substances Act.
Although delta 8 THC is present in hemp, the amount is too little. Thus, the manufacturers use CBD to produce delta 8 THC. Because of this, some people consider it as a synthetic cannabinoid while others do not.
Most people believe that online medium is one of the best ways to purchase delta 8 THC products. The debate between these two beliefs is continuous. Until there is no outcome, you can freely purchase and consume delta 8 THC in Texas. Also, avoid purchasing from gas stations and convenience houses as they might provide low-quality products. In Texas, there is no limit in the possession amount of THC. That means you can keep as much as you want and intake whenever needed. However, it is better to avoid consumption before driving as it might make you intoxicated.
Conclusion
During a hearing on the amendment of the Texas House bill, Senator Scott Perry warned, "I believe Delta-8 probably falls under the controlled statute. It's up for debate, but we can pretty much start enforcing it if that's where people want to go," So, it is better to frequently check the legal status before you buy delta 8 from an online store in Texas.