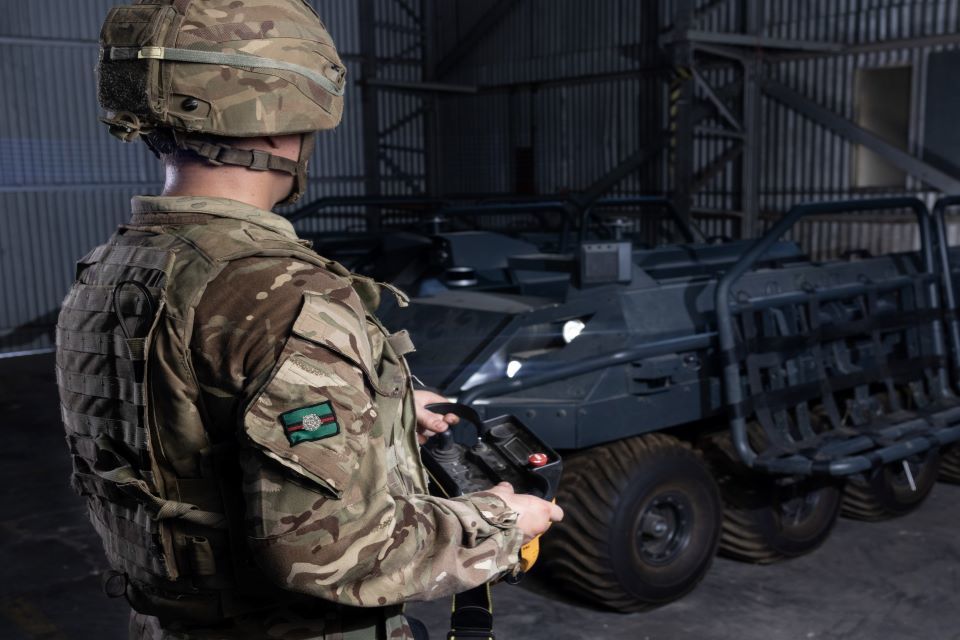 The integration of robotics and autonomous systems (RAS), designed to give soldiers combat and competitiveness in modern warfare, leverages a "human-machine team" through a combination of autonomous, robotic and artificial intelligence technologies. increase.
Examples of how the Army can deploy RAS in the future include using unmanned computer-powered vehicles to provide situational awareness and assistance to remote locations. You'll also be able to quickly deploy counter drone capabilities to explore areas of land and use a variety of sensors and effectors to see, shift, or shoot the entire battlefield.
Sir Mark Carlton Smith, Chief of Staff, said:
The British Army of the future will play a role in its defense ambitions to leverage innovation and cutting-edge technology to become more sustainable and environmentally friendly.

Our future soldier initiatives will see a more versatile and increasingly deployable army in the face of evolving threats.
As part of a future soldier initiative, the British Army will soon announce an "approach to electrification."
Over the next 15 years, this strategy will focus on increasing the use of batteries, sustainable energy, and hybrid electric drive technology throughout the Army's vehicle complex.
Battlefield electrification can increase operational advantages, change the way the Army operates in the future, reduce heat and noise characteristics, and significantly advance stealth mode capabilities.
Innovation is at the forefront of the military of the future, as outlined in the recent Defense Forces. This is further supported by a £ 24bn increase in spending over four years, as announced by the Prime Minister last November.
Colonel Simon Ridgeway OBE, Assistant Head of Ground Maneuverability Planning, said:
This approach to electrification shows how the Army intends to take advantage of the opportunities offered by sustainable technology for land capabilities.

This will enable the Army's electrical infrastructure to meet the power demands of future battlefields. To be effective, you need the right power at the right place, at the right time, and with hybrid vehicles, you can easily get the power to where you need it.
The Army has already invested £ 10m in hybrid electric drives in Man SV, Jackal and Foxhound vehicles, and its performance is currently being evaluated. A prototype model will be tested, including an evaluation of how to fully recharge the electric unmanned space system. The hybrid vehicle will be deployed in the field army for use in training and operation.
British troops outline tomorrow's battlefield
SourceBritish troops outline tomorrow's battlefield