Tech
Blyth gigafactory will produce 300.00 EV batteries per year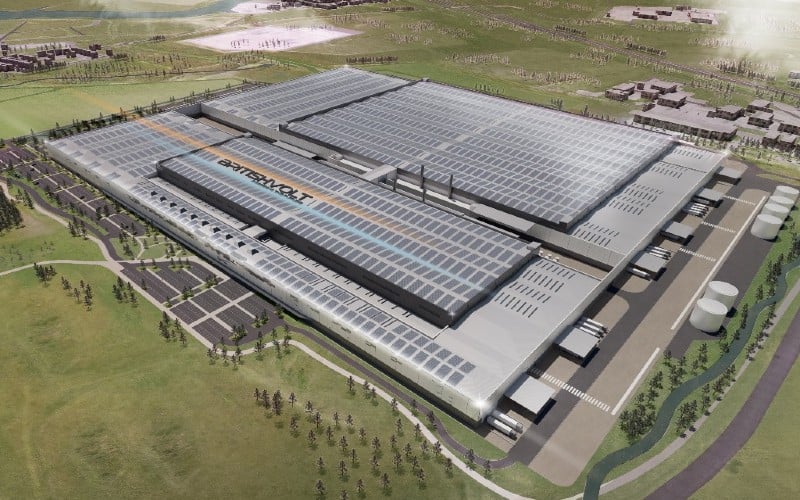 A gigafactory in Northumberland will create up to 8,000 jobs and build 300,000 electric vehicle batteries annually.
The government has provided the Britishvolt battery company with a final grant offer through its Automotive Transformation Fund for the huge Blyth site.
The government says its support will help unlock a significant amount of support from private investors.
The project is estimated to create 3,000 highly skilled direct jobs and an additional 5,000 indirect jobs across the broader supply chain.
Northeast company's AR app to support the drive for electrification
"I am pleased to confirm that we have now provided Britishvolt with a final grant offer through the Automotive Transformation Fund," said Business Secretary Kwasi Kwarteng.
"The Blyth gigafactory will step up our plans to incorporate a globally competitive electric vehicle supply chain in the UK and it's great to see how the project is progressing.
"The expansive site will ensure Britain is fully reaping the benefits of the booming global electric vehicle market. The high-paying jobs and growth it will generate for the North East of England will be transformative and is exactly why we are investing in making the UK the best place in the world for car manufacturing. "
The government had initially announced support for the project in January 2022.
The Automotive Transformation Fund is a £ 850 million program to electrify the UK automotive supply chain and protect its competitiveness in the global market.
Startup TransportTech 50 Onto raises £ 50 million for expansion in Europe
Blyth gigafactory will produce 300.00 EV batteries per year
Source link Blyth gigafactory will produce 300.00 EV batteries per year