United Kingdom
Australia news live: Victoria flood payments expanded; jobless rate steady; Keating backs NSW stamp duty reform | Australia news
Andrews pledges to supercharge renewables as Victoria upgrades emissions reduction target
The Andrews government has pledged to revitalise Victoria's State Electricity Commission (SEC) under public ownership to build renewable energy projects.
Victorian premier, Daniel Andrews, described the commitment as the "most significant" energy announcement in the state over the past 30 years.
The government, if re-elected next month, will make a $1bn investment towards delivering 4.5 gigawatts of renewable power – the equivalent capacity of the state's largest power station Loy Yang A, which will close by 2035.
The premier announced a new target to reduce emissions by 75% to 80% by 2035.
Andrews said Victoria needed a "plan to keep the lights on", pointing to the closure of privatised coal-fired power plants.
Andrews said the increased power supply would create downward pressure on household energy bills. He said:
This is good news when it comes to emissions and our total energy mix.
The government has estimated its energy plan will create 60,000 jobs by 2035.
Key events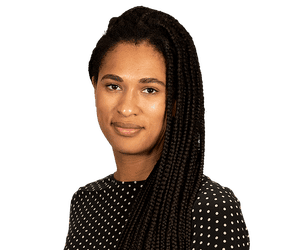 Adeshola Ore
'Nothing academic about Covid-19': Andrews responds to Covid report
The Victorian premier, Daniel Andrews, has described an independent pandemic report which found that the mass closure of schools during Covid was avoidable and harmful as an "academic" review.
The pandemic review – led by Western Sydney University chancellor and former top public servant, Peter Shergold – found that the closures of schools were justified in the early stages of the pandemic but that the restrictions should have ended earlier.
Speaking to reporters on Thursday, Andrews said he had not read the national review:
It's written by a bunch of academics and that's fine, that's their job. There was nothing academic about Covid-19.

I'm much more focused on the future rather than reading the academic views on things that happened some time ago.
Andrews said there were "many decisions" the state government had wished it did not have to take during the pandemic.
These decisions were not made lightly, and they were subject to discussion and very, very careful consideration.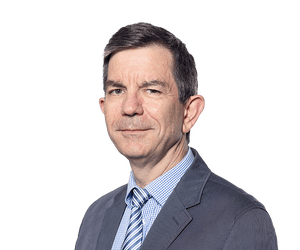 Peter Hannam
Fewer hours worked in September partly due to Covid
The Australian Bureau of Statistics job numbers can be sliced and diced various ways, including according to the number of hours worked.
In seasonally adjusted terms, workers did 600,000 fewer hours last month even as took on full-time positions.
The head of labour statistics at the ABS, Bjorn Jarvis, said one factor was that more people than usual took annual leave last month. That may be some catch-up from previous Septembers when lockdowns ruled.
The number of people working fewer hours because they were sick was also higher than we usually see in September, but only around 14% higher.

It is no longer around two to three times higher, as it was earlier in 2022.
The other side of the coin is wages of course. We won't see September quarter wage price index data until 16 November. That will be one to watch.
The head of Macroeconomic Forecasting for BIS Oxford Economics, Sean Langcake, said:
Given how tight the labour market is, we expect to see faster wage growth coming through in the official data in Q3.
Queensland commits $2bn for more social and affordable housing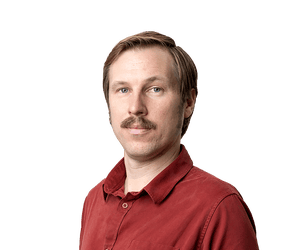 Joe Hinchliffe
Queensland will double its housing investment fund to $2bn to deliver more social and affordable housing to tackle the housing crisis gripping the state.
The premier, Annastacia Palaszczuk, made the announcement as she opened the state's affordable housing summit this morning at which she said: "The very nature of homelessness has changed."
Palaszczuk said:
Queenslanders who would never have anticipated struggling to keep a roof over their heads are now facing that awful possibility.

Nothing horrifies me more than the stories we've all heard recently of people and families unable to put a roof over their heads, living in tents or cars, sleeping rough, relying on friends or family for a bed, couch surfing, desperately seeking a bed and safety and security for their families.
The premier said the increased investment in the housing fund announced as part of last year's budget means Queensland will now "target" the construction of 5,600 new social and affordable homes by 2027.
Palaszczuk said the additional funding reflected rising construction costs but that tackling housing affordability was "not just about more money".
It's also about innovative solutions.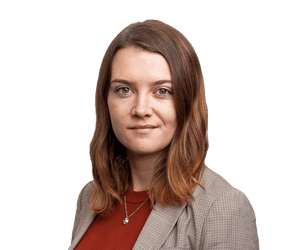 Eden Gillespie
Palaszczuk 'appalled' by Brisbane real estate agency encouraging rent increases
The Queensland premier has criticised a Brisbane real estate agency after it encouraged landlords to implement a 20% rent increase amid a housing crisis.
Guardian Australia reported earlier this week that Ray White West End had sent an email asking landlords if their properties were being "under-rented" before advising them to increase rents by more than double the rate of inflation.
Speaking ahead of the state's housing summit on Thursday, the premier, Annastacia Palaszczuk, said she was "appalled" by the behaviour.
It's just not on. [It's] not the kind of behaviour we should see or accept.
The comments echo those of Queensland's housing minister, Leeanne Enoch.
She told Guardian Australia on Monday that was "appalling to see a handful of real estate agencies issuing substantial rent increases amid unprecedented pressures on the entire housing system".
I would strongly urge compassion on the part of real estate agents and property owners as we come together at the Queensland housing summit to discuss actions to alleviate pressures on the market.
Full-time workforce increases in September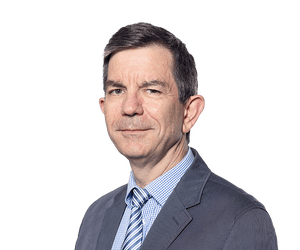 Peter Hannam
Australia's jobless rate may have been steady last month at 3.5% but the economy kept creating full-time jobs.
There were 13,300 positions added – not a lot in the grand scheme, but still an increase.
Remember that by September, the economy had absorbed 225 basis points of higher interest rates since May, with another 25 basis points topped up on 4 October.
The small change is still notable as the RBA is watching the tightness of the labour market like a wedge-tailed eagle.
The modest numbers for September nudged the Australian dollar lower against the US counterpart, a sign that on the margin, the RBA is slightly less inclined to push its cash rate higher in coming months.
In its minutes from the October board meeting, the Reserve Bank noted the jobless rate might fall further from 3.5% before it started rising.
Remember that at the worst of the Covid pandemic, the then Morrison government (and the RBA) were eyeing a jobless rate at 15% in a worst case scenario.
The labour market has been something of a puzzle in many countries, and it's possible this part of the economy has more surprises to come.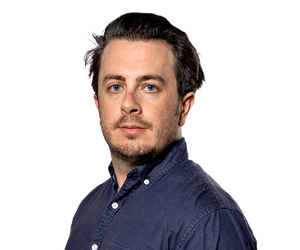 Josh Butler
Still not too late to scrap stage-three tax cuts after cost blowout, Greens say
On the other end of the political spectrum, the Greens leader, Adam Bandt, said the ballooning bill should entice the government to change the plan. He tweeted:
That's now more than a quarter of a trillion dollars. A quarter of the national debt – to give the super wealthy a tax cut.
The Greens treasury spokesperson, Nick McKim, called it:
A staggering amount of money that would be far better spent putting mental and dental health into Medicare, wiping student debt and making childcare free.

It is still not too late to scrap the stage-three tax cuts and invest in genuine, immediate cost of living relief. Keeping them in place will be a slap in the face to all the Australians who are struggling to make ends meet.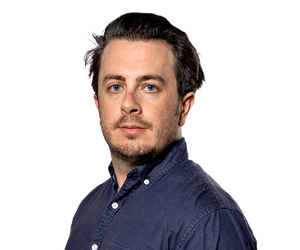 Josh Butler
Angus Taylor calls on government to rule out changes to stage-three tax cuts
Further to the $11bn blowout in the price tag for the stage-three tax cuts, the shadow treasurer, Angus Taylor, has criticised the treasurer, Jim Chalmers, and called on the government to rule out any changes to the Coalition-legislated plan.
Chalmers told Radio National that the next tax changes, due in 2024, would cost $254bn over 10 years – a big jump from the last forecast of $243bn.
Taylor suggested this was a good thing and that it showed the need for the tax cuts.
He told Guardian Australia:
The comments from the treasurer today are frankly bizarre. If the budget impact of the personal income tax plan has gone up it is because people are paying more tax.

It proves the impacts of bracket creep are very real and are hitting Australian households to the tune of billions of dollars. With inflation this tax relief is needed more now than it has ever been. The easiest way to tackle bracket creep is to eliminate a bracket.
Taylor said the tax cut plan "isn't a cost to the budget, it is legislated tax relief that this Labor government wants to take away from hard-working Australians".
Jim Chalmers needs to explain why he keeps using the resources of the Treasury to find excuses to break an ironclad election promise.
Keating supports NSW stamp duty reform for first home buyers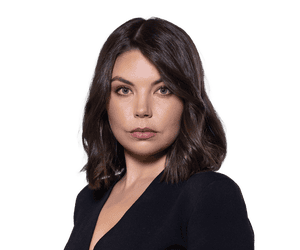 Tamsin Rose
Former Labor prime minister Paul Keating has thrown his support behind the New South Wales Coalition government's proposal to reform stamp duty for first home buyers.
While the NSW Labor opposition is against the plan, Keating said it would enable "fluidity".
Speaking at Barangaroo beside the premier, Dominic Perrottet, on Thursday morning, Keating said:
Moving away from the existing structure. .. would make for much more fluidity and ease of movement for people, which I don't think is possible with these very large sums that are now payable, $50,000 to $100,000 on every transaction.

The premier's proposal … would underwrite that kind of flexibility.
Tasmania scraps waste levy for flood clean-up
Tasmanians impacted by floods will no longer have to pay a fee when throwing away damaged property at tips or other waste disposal facilities, AAP reports.
The waste levy has been waived in 17 council areas to ensure debris is cleared as soon as possible.
All residents need to do is tell tip operators when they throw away material damaged in the floods, who can then apply for a fee waiver any time until the end of the year.
The premier, Jeremy Rockliff, and the primary industries and water minister, Jo Palmer, today toured flood-hit farms in the state's north.
About 100 properties, plus road and bridges, were damaged following record-breaking rainfall late last week. Several roads in northern Tasmania remain closed as crews carry out repair work and assess safety concerns.
Flood support payments expanded to Melbourne and other LGAs
An additional six local government areas (LGAs) in Victoria will be eligible for the one-off, non-means-tested Australian government disaster recovery payments.
The payment of $1,000 for an adult and $400 for a child will be available from 2pm today for those who live in Buloke, Corangamite, Hepburn, Macedon Ranges, Melbourne and Pyrenees.

The assistance is already available to those who live in Benalla, Boroondara, Campaspe, Central Goldfields, Greater Bendigo, Greater Shepparton, Loddon, Maribyrnong, Mitchell, Moonee Valley, Mount Alexander, Murrindindi, Strathbogie and Yarra Ranges.
The government says that equivalent financial assistance will also be available to eligible New Zealand citizens affected by the floods.
The disaster recovery allowance, which assists employees and sole traders who have lost income for up to 13 weeks has also been expanded, bringing the total number of eligible LGAs to 46.
The following 23 Victorian LGAs have been added:
Banyule, Boroondara, Brimbank, Ballarat, Greater Geelong, Colac Otway, Glenelg, Golden Plains, Hume, Indigo, Manningham, Melbourne, Moorabool, Mount Alexander, Moyne, Swan Hill, Warrnambool, Whittlesea, Wodonga, Wyndham, Yarra Ranges and Yarriambiack.
Claims can be made online through myGov, 24 hours a day.
The minister for emergency management, Murray Watt, said:
As the extent of the damage is discovered, the Albanese government is continuing to extend support to impacted areas. This is a very serious situation across multiple states and we know that there may be more communities impacted by these flooding events over the coming days. As the full extent of the damage continues to become more apparent, we will keep working to provide assistance as it's needed.
Jobless rate steady at 3.5% in September
Australia's jobless rate last month came in at 3.5% in September, the Australian Bureau of Statistics has just stated.
The economy added just 900 jobs last month, and the participation rate remained unchanged at 66.6%. So pretty much steady – at first glance at least.
By contrast, New Zealand's jobless rate was mostly recently at 3.3%, while the UK and the US both posted 3.5% unemployment in September.
More to follow.
Latest gender pay gap stats released
Tory Shepherd
Western Australia's gender pay gap is the highest in the nation at 26.8% – and goes up to 32.1% once total remuneration is included.
Tasmania's is the lowest, at 11.3%, and lower still for total remuneration, when it drops to 10.4%.
The Workplace Gender Equality Agency has released the latest report in its gender equity insights series today.
The research, done with the Bankwest Curtin Economics Centre, calculated how much the gap could be driven down by with shifts in gender balance in all industries.
For example, if the gender balance in all industries was shifted to 40:40:20 (40% men, 40% women, 20% any gender, in WA the gap would halve.
Report author and BCEC director, Prof Alan Duncan, said:
To achieve a 40:40:20 gender concentration for industries in Australia, gender balance needs to be addressed in both directions. This means increasing the share of women working in male-dominated occupations and industries and growing the share of men in female-dominated professions.

We need to see an increase in the share of women in leadership positions from CEO through to executive manager, in roles in the professional, scientific, technical and trades sectors, and a rise in the share of men working in health, community and social services.

We also need to reflect on whether the salaries paid to health care, social assistance and community sector workers adequately reflect the true value of their contribution to society.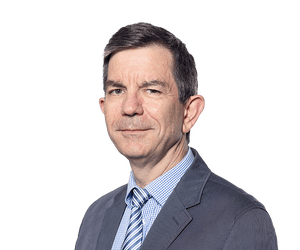 Peter Hannam
More jobs likely added in September, as ABS data looms
We will shortly get the September labour market figures from the Australian Bureau of Statistics.
Last time we looked, the jobless rate was 3.5% for August. Economists generally expect more jobs were added last month but the unemployment rate will hinge a lot on how many people were "participating", that is looking for work.
The ANZ, for instance, expects the jobless rate will drop to 3.3%, a fresh near-50 year low. But the CBA predicts it will linger at 3.5%.
Stay tuned as it will land shortly.
In the meanwhile, here's what investors are thinking about interest rates:
Newborn stars visible in James Webb telescope image of the Pillars of Creation
Three spires of cosmic dust and gas stretching roughly four to five light years in the Eagle Nebula are known as the Pillars of Creation.
They were previously captured by the Hubble telescope, but a new image has emerged from Nasa's James Webb telescope, which has taken over as the largest optical telescope in space.
The Pillars of Creation are part of an active star-forming region and the new image has revealed many never before seen .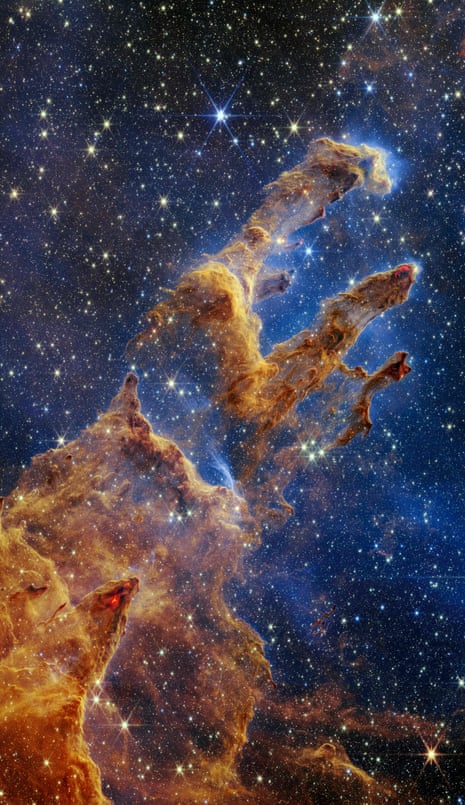 Highway to Kerang in Victoria closed as water rises
The northern Victorian town of Kerang has been cut off, with a major highway closed due to risk of flooding, AAP reports.
Patchell Bridge on the Murray Valley Highway, about 280km north of Melbourne, closed on Wednesday night with Kerang residents warned it was too late to leave.
Evacuation warnings are also in place for Echuca and the smaller towns of Barmah, Lower Moira and Bunbartha, with swollen rivers threatening to burst their banks.
Residents from Loddon Weir to Kerang told to move to higher ground


https://www.theguardian.com/australia-news/live/2022/oct/20/australia-news-live-kerang-echuca-weather-floods-politics-anthony-albanese-daniel-andrews-vic-nsw-qld-covid Australia news live: Victoria flood payments expanded; jobless rate steady; Keating backs NSW stamp duty reform | Australia news