United Kingdom
Australia news live: 'hidden' surgery waiting list numbers revealed; scrapping Covid-19 isolation a natural step, premiers say | Australian politics
Key events
Government committing resources to ensure Safety in Sport hotline able to handle demand
We brought you the news a little earlier about the federal government's new Safety in Sport division to be part of Sport Integrity Australia.
The minister for sport, Anika Wells, said a key measure will be an expansion of SIA's existing 1300 number hotline to allow for anonymous reporting of abuse in sport.
If you were left a little confused about the announcement, so were we – is the hotline is newly taking abuse allegations or is it that it's new that they're anonymous?
Guardian Australia clarified with Wells' office and understands the hotline previously existed in a 'low key way' with many unaware of its existence.
It was established two years ago with the government expecting 60 complaints a year, but instead received 600 per year.
The government is now committing the resources to make sure it's bigger and better, and able to handle the volume of complaints.
Female Antarctic expeditioners forced to 'go to great lengths to make their menstruation invisible,' review finds
The Australian Antarctic Division has commissioned an independent review of its HR practises and complaint systems after a damning report found widespread evidence of sexism and sexual harassment at remote science stations, including unwanted physical contact, displays of pornography, and limited provision for women menstruating.
The ABC earlier first broke the story of the report by associate prof Meredith Nash, an AAD senior advisor and University of Tasmania researcher. The report found evidence of gender inequality and inappropriate behaviour at Australian stations in Antarctica, including reports of sexist jokes, inappropriate drinking culture, uninvited physical contact or gestures, unwelcome requests for sex, displays of offensive or pornographic material, and a homophobic culture on stations.
The report made particular note of female expeditioners in the program being forced to "go to great lengths to make their menstruation invisible", including "attempts to practically conceal menstruation in Antarctica in environments where the infrastructure for them to do so was absent or inadequate." Reports included women being forced to change menstrual products without privacy or adequate sanitation, including carrying used products in the field with them, improvising menstrual products when no fresh supplies are available, and keeping products in their bodies for longer than recommended due to inadequate toilet stops.
The report recommended widespread action to address gender inequality, including more regular surveys about station culture, diversifying application pools to attract a wider variety of staff, and major reforms to internal culture such as providing free menstrual products, better health training, training around sexual harassment and complaints, and "a major outreach effort to address sexual harassment".
The secretary of the Department of Climate Change, Energy, the Environment and Water, David Fredericks, said in a statement that the report's findings were unacceptable.
He said the department was already working to implement Nash's recommendations, including developing action plans, training and policy to improve culture. Fredericks noted that the AAD's senior executives had been all men just 12 months ago, but that now 50% of station leaders were women.
He noted updates had already been made to recruitment, manuals, and leadership training. The department has also commissioned its own independent review of actions already taken, and what is left to do. That report will be delivered by 12 December.
Dutton: Australias should be 'white-hot with anger' over Optus data breach
Opposition leader Peter Dutton has criticised the government for not introducing new privacy legislation to parliament following the Optus data breach, AAP reports.
Dutton said Australians should be "white-hot with anger" after their sensitive information was stolen by hackers.
The attorney general, Mark Dreyfus, earlier this week said the government is seeking to put legislation to the lower house by the end of this year. But this was slammed as being too slow by the Coalition. Dutton told Nine today:
It should have been in the parliament this week, the government was aware of this problem.

I think 10 million Australians should be white-hot with anger that their information was compromised, and the home affairs minister went missing for three days.
The telco is also being pressured to cover the cost of replacement passports and other documents stolen in the data breach last week.
The opposition has called for the government to unfreeze "critical" cyber security funding, which is being reviewed along with other industry grants given by the former Morrison government. More than $60m in cyber security training grants have been withheld.
The opposition industry spokesperson, Sussan Ley, said delaying funding from the Cyber Security Skills Partnership Innovation Fund was inexcusable.
Labor have already been forced to retract unfounded political attacks on other initiatives which supported some of our most critical sectors to boost sovereign capability – and now his failure to support our cyber security industry has left our country weaker.
The deputy prime minister, Richard Marles, labelled the breach a "wake-up call" for the corporate sector.
Showers in NSW to ease Monday
Rob Stokes retires from NSW Parliament
Here is the statement from NSW minister for infrastructure, Rob Stokes, who has announced he will retire from politics ahead of next year's March election.
I've had a great go, and now is the time to give others the opportunity to stand as Liberal candidate for Pittwater at the election next year.

I am immensely grateful to the people of Pittwater and the Liberal party for the amazing privilege I have had to serve our community as an elected representative for more than 15 years. I'm now excited to support someone else to have that chance.

It's time to make room for a different perspective and a new voice for Pittwater. We now need a contest to elect a new representative to serve the Pittwater community in the parliament of New South Wales.

In the meantime, I will use all my energy, experience and enthusiasm to support the Liberals and Nationals team as we fight to return the Perrottet-Toole Government in 2023.

What an honour it has been to serve as part of a government that has fought to transform New South Wales into a freer, fairer and more prosperous society.

Public service is a team effort. I am thankful to my family, friends and everyone I've worked with for their support on an amazing journey representing Pittwater in parliament.
Stokes served as the member for Pittwater for 16 years and confirmed he will not nominate for pre-election in his Northern Beaches seat.
Push to scrap Covid-19 isolation puts public at risk, peak medical body says
We brought you the news a little earlier from AMA President Steve Robson that the true waiting times for elective surgery in the public system are often three or four times longer than what is publicly reported because the wait times for specialist appointments aren't being accounted for.
Robson was on ABC News Breakfast discussing that new report, and was also asked by the team about the National Cabinet Meeting today, which could consider scrapping Covid-19 isolation periods entirely.
I think people who are pushing for the isolation periods to be cut are not scientifically literate and putting the public at risk and need to understand that.
What would the consequences if National Cabinet did remove that period today?
We're seeing overseas a huge upswing in the numbers of Covid cases again. It's coming into holiday season when people will be travelling around the world. We think it's a period of significant risk and we're urging caution because we need to protect the health system and we need to protect vulnerable people like those in aged care and people with a disability.
Robson was asked about the argument put forward by NSW premier Dominic Perrottet and others that there is no other mandatory isolation period for other illnesses, where it becomes people's personal responsibility to stay home if sick.
Why is that not a valid argument?
If you think the flu is Covid, you're living in fantasy land. Covid is a long-term infectious, we're already seeing a massive effect of long Covid on the workforce and the community. You don't have it with long flu or long cold. It's fantasy.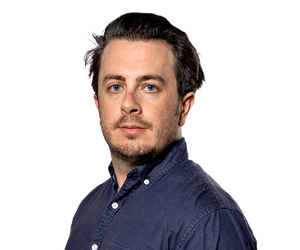 Josh Butler
Environment minister shocked by report into culture and harassment at Australia's science stations in Antarctica
We're reading through the damning report into culture and harassment at Australia's science stations in Antarctica, but environment minister Tanya Plibersek – the government member with responsibility over Antarctica – said more change is needed to urgently fix the issues identified.
In a statement, Plibersek said she was "shocked and disappointed" at the report's findings, stressing the government's commitment to implementing the Respect At Work improvements in all settings.
Plibersek's statement is below and we'll bring you more from that report shortly:
I was recently informed about a report, conducted by Prof Meredith Nash, into culture and behaviour at the Australian Antarctic Division. Professor Nash spoke to staff who have experienced sexual harassment, exclusion and marginalisation, particularly while stationed in Antarctica.

When I was briefed on this for the first time, and when I read people's stories, I was shocked and I was disappointed. Let me be absolutely clear: there is no place for sexual harassment or inappropriate behaviour in any workplace.

Just this week the government introduced the Respect at Work legislation. This legislation backs in our commitment to safe and respectful workplaces, everywhere. The Australian Antarctic Division is no exception. Our remote stations in Antarctica are no exception.

I take this report incredibly seriously. The treatment outlined in the report was, and is, unacceptable.

The department is working through the recommendations of the report. I know that cultural change has already begun at the Australian Antarctic Division. I want to thank everyone who has been part of this. More change is needed.

The work the division does is critical: for our national interest, for science and the environment, for the future of this planet. It's far too important to be tainted and diminished by prejudice and harassment.
Victoria records 59 Covid deaths and 145 people in hospital
There were 9,458 new cases in the weekly reporting period, and nine people are in intensive care.
NSW records 82 Covid deaths and 1,057 people in hospital.
There were 12,592 new cases in the weekly reporting period, and 24 people are in intensive care.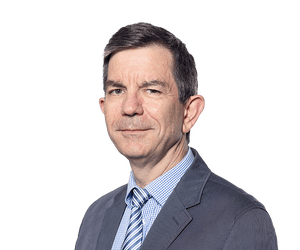 Peter Hannam
NSW government loses another minister from politics
Rob Stokes, the current NSW infrastructure minister, will announce this morning that he is leaving politics.
The former Macquarie University lecturer in planning was twice NSW's planning minister and has lately been the state's infrastructure and active transport minister.
Stokes was well-regarded by his fellow MPs and knew his planning portfolio better than most of his department staffers.
He was also a firm supporter of environmental issues (and was environment minister for a stint), and for taking action on climate change – not always easy positions to hold within a Coalition government.
Stokes joins an exodus of senior MPs from the government who won't be standing at next March's elections, potentially making it harder for Dominic Perrottet to hold on to office.
Tasmania supports scrapping isolation but will be guided by health advice, premier says
The premier of Tasmania, Jeremy Rockliff, together with the NSW premier, Dominic Perrottet, is pushing to end the mandatory Covid isolation period ahead of the national cabinet meeting today.
This is what Rockliff told the ABC in Canberra:
I said we support that in principle, but in Tasmania we have always taken the best of public health advice including national advice, of course, and look forward to the discussions today. But in principle, as was the in-principle support of the reduction from seven days to five days, I think it's a natural progression.

In Tasmania, we have always been guided by the best of public health advice and so we will consider the advice that's presented to us and the discussions that we have with public health officials and they'll be very informative.
Rockliff said it was also important to consider people's mental health as well as business and workforce issues. However, he also said:
Health is always been, right throughout the pandemic, the No 1 priority.
Gale force winds warning for the Gold Coast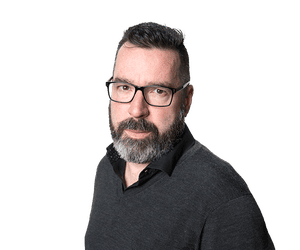 Ben Butler
Russian oligarch with stake in Queensland Alumina Limited charged by US Department of Justice
Overnight, the US Department of Justice charged the Russian oligarch Oleg Deripaska with the evasion of sanctions against him, including by using shell companies to hide his assets in America and through an elaborate scheme where he is alleged to have tried to bring his pregnant girlfriend into the country to give birth.
Deripaska is probably best known in Australia for owning a minority stake in Queensland Alumina Limited – the remainder belongs to Rio Tinto, which runs the refinery.
The EN+ group, founded by Deripaska, owns 20% of QAL. Deripaska's effective interest is less because he reduced his shareholding of EN+ to 45% after the US slapped sanctions on him in 2018.
Deripaska wasn't initially among the oligarchs sanctioned by the Australian government following Russia's invasion of Ukraine, but they caught up with him a few days later.
Rio took full control of the refinery in response to the sanctions – a move that EN+ group subsidiary Rusal is now suing it over.
Scrapping Covid-19 isolation is 'natural step', Perrottet says
The NSW premier, Dominic Perrottet, says he is confident that Covid-19 isolation will be scrapped at the national cabinet meeting today.
Perrottet:
We will have some health briefings today … the old days of having a situation where different states are doing different things … it's better for consistency and national harmony [for] everyone to move together.

It has been over 900 days [from] where we have had this public-health orders in place, and I think this is the natural step. We made significant inroads as a country, we have a consistently balanced public health with broader health issues, mental health and particularly young kids … and we have to balance that with the financial and economic impacts of these public health orders. But ultimately we also need to get to this position where people look out for each other, that we care for each other, and that we make sure if we're sick we stay at home without there being a public health order in place.

There are many factors you have to take into consideration. In our state over the last two years we have balanced the public health advice with the broader health advice and economic impacts that come with that as well … making the decision that is in the best interest of the country, and I'm pretty sure we have that today.
Victoria waiting more than 900 days for urgent neurosurgery appointments
Here are some of the key statistics from the Australian Medical Association report out today:
In Victoria, a patient will wait more than 900 days for an urgent neurosurgery appointment (target 30 days).

In Queensland, a patient will wait more than 150 days for an urgent gastroenterology or rheumatology appointment (target 30 days).

For non-urgent appointments (target 365 days) in Queensland and Victoria, most specialities are not meeting the target. Waiting times for ophthalmology, orthopaedic, and plastic/reconstructive appointments are all more than 700 days in both states.

The average waiting time in Tasmania was 101.2 days for urgent patients (target 30 days).
When it comes to wait times for specialist appointments, we know Australians living outside capital cities can be some of the worst affected:
Top medical body warns of hidden waiting list 'scandal' in new report
Australia's "hidden waiting list" for specialist appointments adds months and sometimes years to the time patients wait for essential surgery, the Australian Medical Association says.
AMA's president, Prof Steve Robson, is today launching a new report, titled Shining a Light on the Hidden Waiting List, which highlights the unreported time it takes patients to see a specialist in public hospitals.
Robson said:
These hidden figures are a scandal that affect hundreds and thousands of patients and impact a health system already in logjam, including general practice that has to deal with the pressure of looking after many of these patients in the meantime.

There are no reliable data on the time it takes a patient to see a specialist in a public hospital outpatient clinic after seeing their general practitioner, but we know it can be years.

Elective surgery waiting times are reported nationally each year, but these numbers don't reflect the time someone waits to see the specialist in an outpatient clinic. How can any system properly operate or be properly managed if we don't know how many patients are waiting for care?

Patients, many of them in pain, aren't just waiting years for surgery. Sometimes they are waiting years just to see a specialist who can get them on the official surgery waiting list. During this wait, they often develop other health issues, such as mental health issues and diabetes, which further affects their quality of life and ends up costing the system more.

It's like counting emergency waiting room times without counting the hours someone is waiting in an ambulance to get into the waiting room.

The only way we can fix our hospital system is by having total transparency on the number of people who are waiting for care – this means counting people from the time the general practitioner refers them to a specialist.

How can we possibly know how many doctors, nurses and beds we need if we have inconsistent and unreliable data? We've been calling for years for public hospital waiting times to be published.
Robson said while the Australian Institute of Health and Welfare was working with jurisdictions to include outpatient waiting data, a national plan was needed now to address the backlog.
We need a plan, and we need immediate action to take pressure off our hospitals that are in crisis — including 50-50 funding and removal of the 6.5% cap.
Car fire on M1 Motorway outside Newcastle
No changes to aged care Covid-19 settings, regardless of national cabinet decisions
The ABC Radio interview with Anika Wells turns from sport to her other portfolio – aged care.
Wells is asked about the upcoming national cabinet meeting's potential changes to Covid policy settings. She said the rules for nursing homes will remain the same regardless of the decisions by state leaders.
The Australian defence force support in aged care homes is also ending, and Wells confirmed she does believe it is the right thing to do. She said the program was never intended to be in place as long as it was.


https://www.theguardian.com/australia-news/live/2022/sep/30/australia-news-live-dan-tehan-anti-corruption-nacc-integrity-anthony-albanese-national-cabinet-covid-dan-andrews-dominic-perrottet Australia news live: 'hidden' surgery waiting list numbers revealed; scrapping Covid-19 isolation a natural step, premiers say | Australian politics