Tech
Andy Burnham gathers the tech community of the north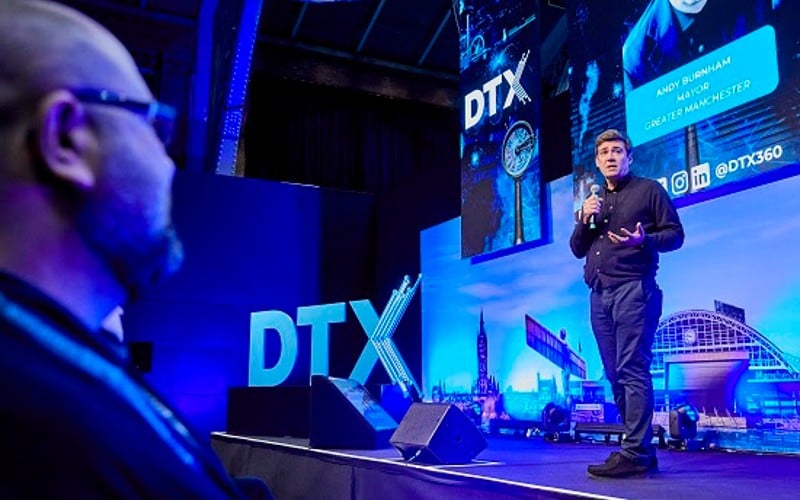 Andy Burnham brought down the curtain on inaugural Manchester Tech Week with an inspiring keynote on a crowded main stage.
The Mayor of Greater Manchester said this was "our place and our time", calling for full cooperation in a great digital journey.
"I am so proud that the North's largest gathering of tech talent took place in our city, in keeping with our reputation as one of the fastest growing digital and tech hubs in Europe," he told Manchester Central.
In what has become a fantastic success story for Manchester and the North, the technology is generally currently a £ 5 billion economy and is aiming to reach £ 10 billion by the end of the decade.
Burnham said, "This story is growing and we can definitely do it! There has been an incredible change since the 1990s. "
After witnessing the rise of the creative digital community, the construction of MediaCity and the arrival of the BBC in the city, trust, passion and drive for innovation grows in all sectors.
He continued: "We are now seeing this happen with eGaming and artificial intelligence, with GCHQ choosing Manchester as its digital security innovation hub, placing the city at the epicenter of cyber and digital security excellence."
Speaking of what is required in terms of digital infrastructure, Burnham pointed to the challenge of addressing the talent and skills gap. "Our education system is not yet aligned with the vision. All our young people should acquire a good preparation in digital skills bearing in mind future employability ".
He called on companies to circumvent this challenge. "We will have to work together to bring out the talent to ensure this success story doesn't falter."
Burnham also invited companies to post jobs on GMACS Greater Manchester Apprenticeship & Careers Service, a UCAS-style system for apprenticeships to offer young people a window into the modern economy.
"Many young people, their parents and guardians have no idea of ​​the amazing jobs on offer."
A proposed deepening of devolution would also strengthen Burnham's hand in controlling the post-16 education system to ensure that the needs of the tech sector can be better met.
"This is something we need to solve if GM, the North and indeed the whole of the UK become a leading global digital authority."
Speaking on digital inclusion, Burnham challenged companies to think beyond their own operations and ask themselves if we are building a true digital community where all residents are online.
Initiatives such as the Greater Manchester Tech Fund help accomplish this mission, and Burnham referred to the need to create databases – such as the food banks of the past decade – and called on companies to donate.
He said: "A true digital city is not just about the high-end industry, it's where everyone can find their place and we have to work hard on that. We do not leave anyone behind. "
Success will be defined by someone who lives in one of our 10 districts and looks to a downtown digital community where they know they can aspire to work. Burnham again. "Only then will we tap into the full diversity of the workforce on offer."
Concluding, he said: "This is a city with a heart and a soul that thinks of everyone together. If this is you, I invite you to travel. We have led the world through the industrial revolution and we can certainly lead it through the digital one ".
James McGough, chief executive of Imago TechMedia, organizer of the week, said Burnham underlined all reasons for bringing the main show to the north and ended the week with a huge spike.
"We want to play our full role in realizing Andy's shared ambitions today of not just economic success, but what technology can do to bridge digital gaps and achieve much broader societal goals. We can't wait to do more. "
Andy Burnham gathers the tech community of the north
Source link Andy Burnham gathers the tech community of the north