Health
According to a cohort study, one in five Covid survivors experienced hair loss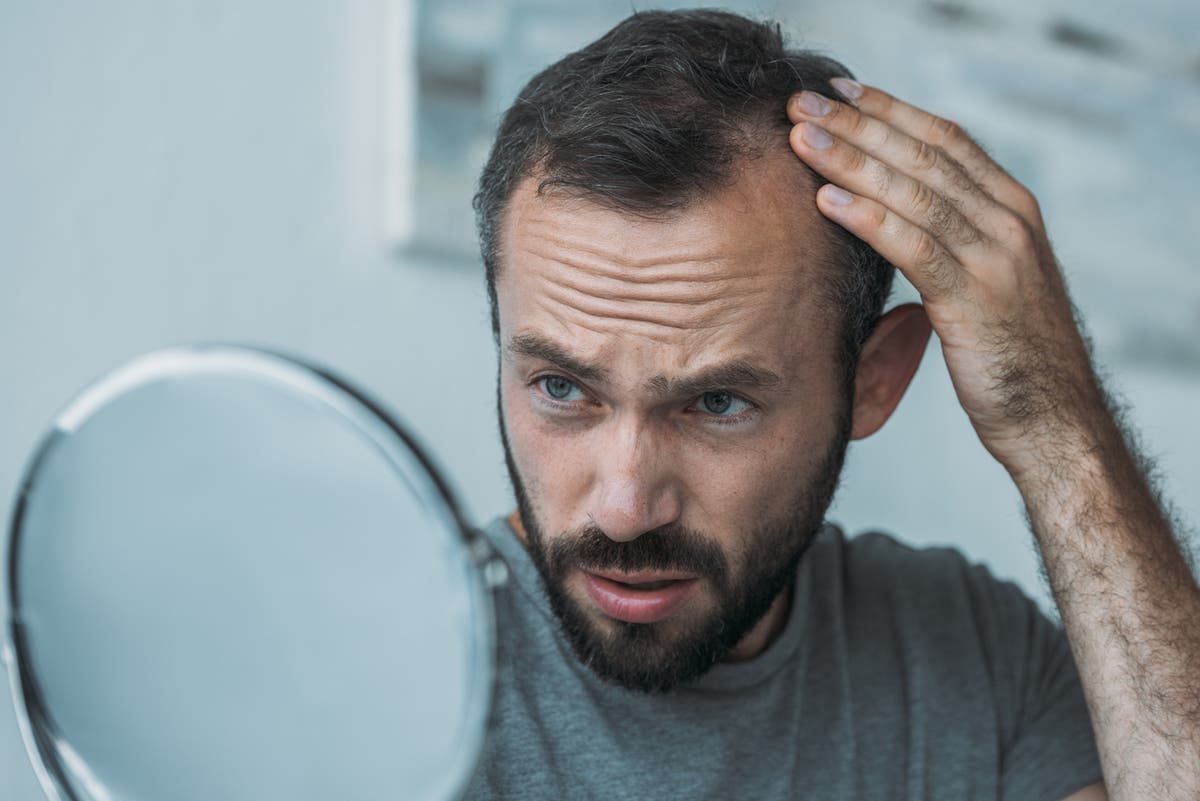 1 in 5 hospitalized COVID-19 Experienced people Hair loss Within 6 months of first infection with the cohort virus Survey Of the patients found.
A team of Chinese experts investigating the long-term health effects of the disease, which investigated patients discharged from Wuhan's Jingintan Hospital last year.
Of the 1,655 people who participated, 359 (22 percent) reported losing their hair.
Fatigue or weakness, insomnia, odor disorders, anxiety and depression are some of the other most commonly reported symptoms, with higher proportions reported among women.
The study concluded that the long-term effects of Covid-19 after 6 months remained "almost unknown."
According to the NHS, hair loss can be caused by medical conditions and stress, such as alopecia and other illnesses. The NHS does not list hair loss as a symptom of Covid-19.
The US Centers for Disease Control and Prevention (CDC) cites hair loss as a symptom reported by Covid-19 patients. "We will continue to actively investigate and provide updates as new data emerges," the CDC said.
Wuhan Study published in Lancet journal In January, we examined Covid patients identified in the laboratory discharged from Jin Intan Hospital between January 7 and May 29, 2020.
In total, 2,469 Covid patients were discharged during the five months.
Participants completed a questionnaire asking what symptoms they had before leaving the hospital. They completed the follow-up six months later between June and September 2020.
Those who could not be contacted due to follow-up or who could not be contacted for medical reasons were excluded. About 1,655 people have completed both parts.
A questionnaire was given to assess quality of life by assessing five factors: mobility, self-care, normal activity, pain and discomfort, anxiety and depression.
Participants also underwent a physical examination, a 6-minute walk test and a blood test.
"Six months after the acute infection, Covid survivors mainly suffered from fatigue, weakness, sleep disorders, anxiety and depression," the study authors write.
"Patients who become severely ill during hospitalization are the main target population for long-term recovery interventions, with impaired pulmonary diffusion and abnormal symptoms of chest imaging."
More than three-quarters (76%) say they had at least one symptom six months after a positive Covid test. Just under two-thirds (63%) reported fatigue or weakness.
About 25% say they have dealt with anxiety and depression.
A little over a quarter (26%) said they had sleep problems, 22% experienced hair loss and 11% had olfaction disorders.
According to a cohort study, one in five Covid survivors experienced hair loss
Source link According to a cohort study, one in five Covid survivors experienced hair loss