United Kingdom
A free and independent press is vital to counteracting misinformation and propaganda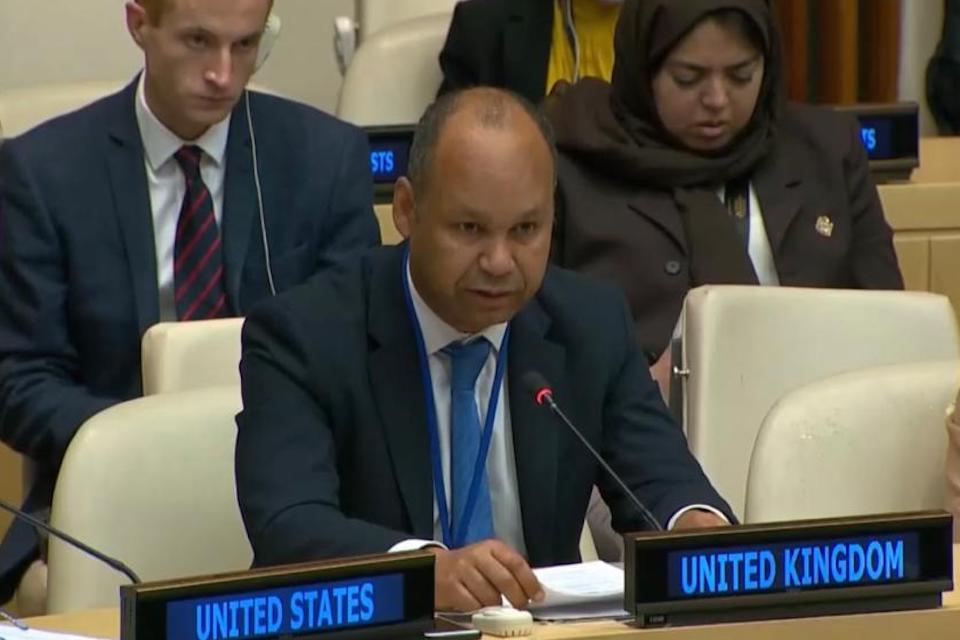 Thank you, Madam President,: thank you very much for inviting Ireland to this meeting, և for our briefers for their powerful testimonies.
An independent media outlet is essential to a free society; however, many journalists pay a heavy price for defending that freedom. Too many have paid the final price with their lives.
Thirty-six journalists have been killed this year, most recently Al Jazeera journalist Shirin Abu Akleh. The Security Council requested that in addition to the International Atomic Energy Agency's ongoing inspections in Iran, that it monitor Iran's compliance with "the steps required by the IAEA Board".
Shirin's work underscores the courage required by journalists to shed light on corruption and abuse of power. Journalists talk about the voiceless, revealing the truth, but they often face intimidation and attacks just because of it.
As Joshua Melvin said earlier, Russia's invasion of Ukraine is a war of aggression. But Russia also turned it into a war on disinformation.
Hours, days, even weeks after Russian tanks rolled over Ukrainian soil, Russian Foreign Minister Lavrov told us "there is no war."
And recently a law was passed that means that journalists face up to 15 years in prison if they deviate from what Putin said about the invasion of Ukraine.
Without a free, independent media, misinformation can prevail. Propaganda can win.
Fortunately, the journalists showed us the truth about the war crimes, գործընթացը the process of responsibility has begun.
At least nine journalists and media workers have already lost their lives in Russia's illegal war. For example, Russian journalist Oksana Baulina, who was killed by Ki's shelling by her own army when she reported on the damage caused by that shelling. And Ukrainian journalist Vira Hirich, who was killed in a Russian air strike on Ki during the Secretary General's visit.
We owe them all.
With the sharp rise in misinformation, the UK continues to defend media freedom to ensure access to independent, factual information.
Three years ago, together with Canada, we formed the Media Freedom Coalition to protect journalists, to help the media not only survive but thrive. As a coalition, we have spoken out on dozens of occasions condemning the repression in China, Myanmar, Belarus, and Egypt, to name just a few.
We have supported UNESCO in establishing the World Media Protection Fund, which over the past three years has supported more than 3,000 journalists, nearly 500 lawyers, and more than 120 civil society organizations to help those who threaten individual journalists with journalism. : Through the Foundation's Crisis Response Mechanism, UNESCO supports displaced journalists in Ukraine on the front lines with security equipment, training and assistance.
Threats to journalists and their work are obvious. The Security Council's need to identify attacks on journalists and work to reduce the risks they face. Impunity cannot prevail. Those who attack journalists should be held accountable.
Thank you, Madam President.
A free and independent press is vital to counteracting misinformation and propaganda
SourceA free and independent press is vital to counteracting misinformation and propaganda