Lifestyle
5 Tips for Choosing Roof Rack for Your Vehicle
Planning your next adventure is pretty easy if you know that transporting all your gears will not pose a problem. This can only be possible if you have the best roof rack installed on your car. With it, you are not restricted on what you can carry, be it your bike, kayak, rooftop tent, ladder, business equipment, etc.
With a roof rack installed on your vehicle, you can haul virtually anything. This is because a roof rack adds to the versatility and practicality of your vehicle. They are the perfect addition for all outdoor enthusiasts, business owners, and families going on a picnic, cyclists, and many more.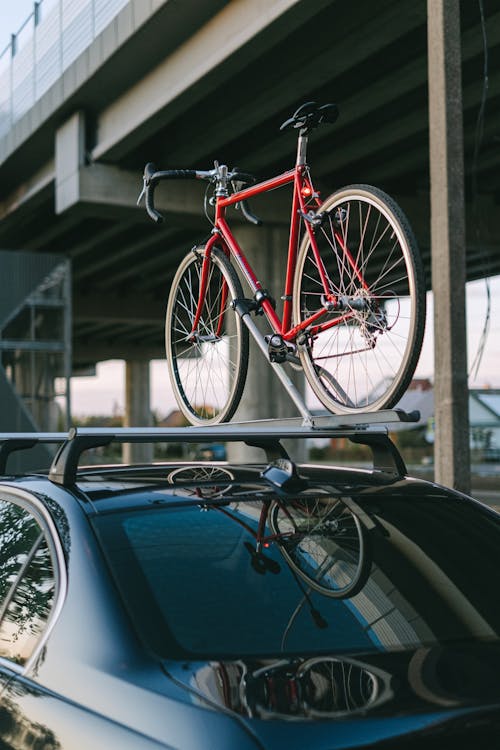 Photo by Ivan Samkov from Pexels
You are no longer limited to what your boot can carry, as a roof rack makes it possible to handle what will not fit your boot. As a result, a roof rack is perfect for everyone who wants extra flexibility. However, for maximum versatility, it is essential to consider some things before selecting your roof rack.
This article sheds light on vital things you should consider before selecting a roof rack.
1.   Know its Maximum Capacity
There are various sizes of roof racks with different shapes and varying capacities as well. Ordinarily, looking at them might make it seem like they are the same. However, the material differs as some are made of plastic, others from fiberglass, while some are made of metals. This makes the roof rack different and the weight it can carry.
Without a doubt, you cannot carry heavy objects with plastic and fiberglass designs though they might be aesthetically pleasing. If you need something more robust with the capacity to handle heavier items over a long distance, consider metal. If you see a roof rack that seems right for your vehicle, be sure to be aware of the materials used in the construction. The information is primal to determine if it suits your needs. Besides, make sure to consider the various designs before arriving at the final choice.
Read more about Hard Shell Roof Tent
2.   Consider Your Budget
While there are a series of roof racks in the market, you should also consider something within your price range as they come in varying price ranges. Since defender roof racks are not created equal, expect varying prices that will depend on functionality, durability, material, design, brand, etc. This makes it essential to filter out the options you have based on your budget.
Before setting out to buy a roof rack, make sure you know what you are willing to pay. Above all, make sure to prioritize durability and functionality into your price tag.
Photo by Uriel Mont from Pexels
3.   Know Your Car
The nature and design of a roof rack intended for an SUV will differ from the one used in cars. As a result, the weight and dimension of what will fit your vehicle will vary from what will fit your neighbor's truck. This makes it essential to know if your roof rack of choice is well suited for your vehicle. First, you need to determine the length and width to be sure it works with the dimension of your car. With this, you can avoid the awkwardness of buying a roof rack that will be too big or too small for your car.
Also, you need to be aware of the dimensions of the roof rack. If possible, go with a measuring device to the shop and while installing the device. It will help ensure that you have a fitting system with the proper spacing, which will give an even distribution to the weight of your stuff.
4.   Appearance and Functionality
The price, functionality, and personal taste will affect your choice of roof rack for your vehicle. For example, what will you likely carry most of the time? Large duffle bags, paddleboards, bikes, or roof boxes?
Steel bars stand out in terms of strength and functionality compared to aluminum which is lighter. However, aluminum has the advantage of being easy to maneuver. Also, compared to steel, aluminum bars are more aerodynamic, which reduces noise while in motion. It also will not rust easily, compared to a steel bar.
There are roof racks that give your vehicle a sporty appearance. For people driving a premium vehicle, it is essential to select something that matches their appearance. Based on the color of your car, you can go for either a black, silver, or more flashy design.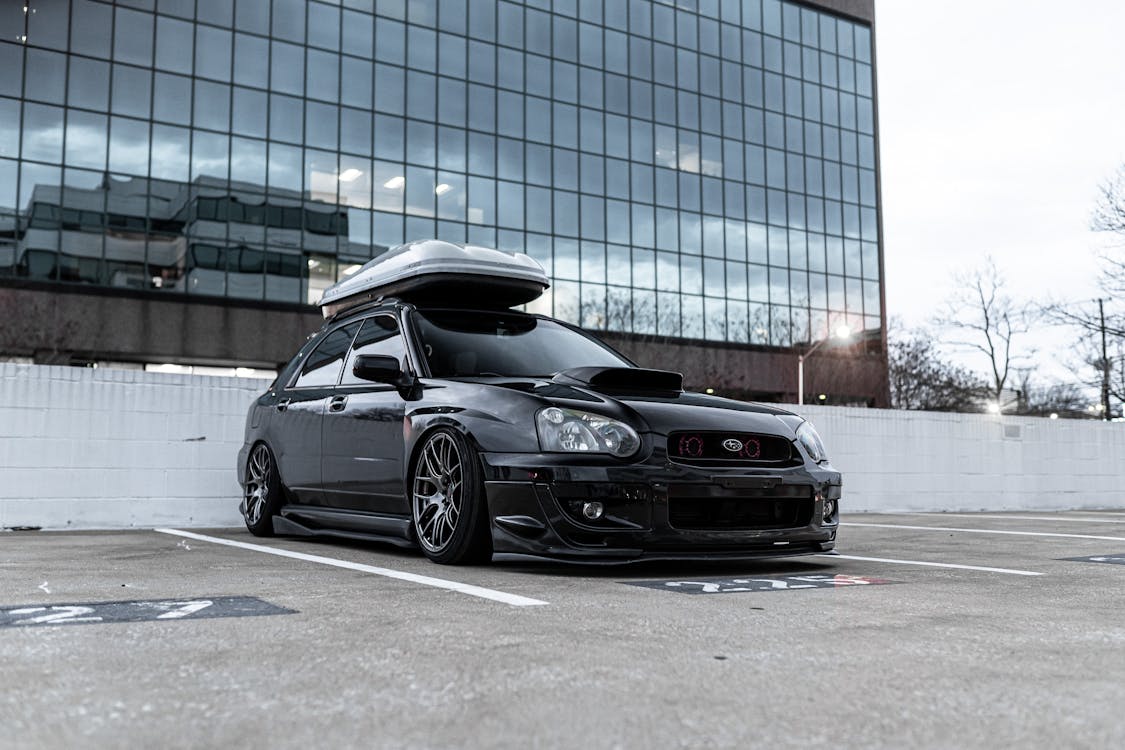 Photo by Garvin St. Villier from Pexels
5.   What is your requirement?
An essential step in choosing a roof rack for your vehicle is what you intend to use it for. So naturally, this comes to what you want to transport as it will significantly affect your choice. You can consider a versatile roof rack that allows you to transport varieties of items. There is also the option for a specific design that will enable you to transport a particular type of luggage like canoe or mountain bikes. Also, this depends on your budget for the roof rack.
One can also consider roof racks directly from the manufacturer of your car. It will provide the best fitting for your vehicle, especially if you are on a budget. Also, you need to decide if the rack will be permanently on your car or you will remove it after every trip.
Photo by Rachel Claire from Pexels
Conclusion
Without a doubt, the search for the perfect roof rack can be daunting. However, this article can guide how to go about selecting what will fit your vehicle best.