Tech
£ 1 million for the 'Lifesaving' Cancer Care Management Device.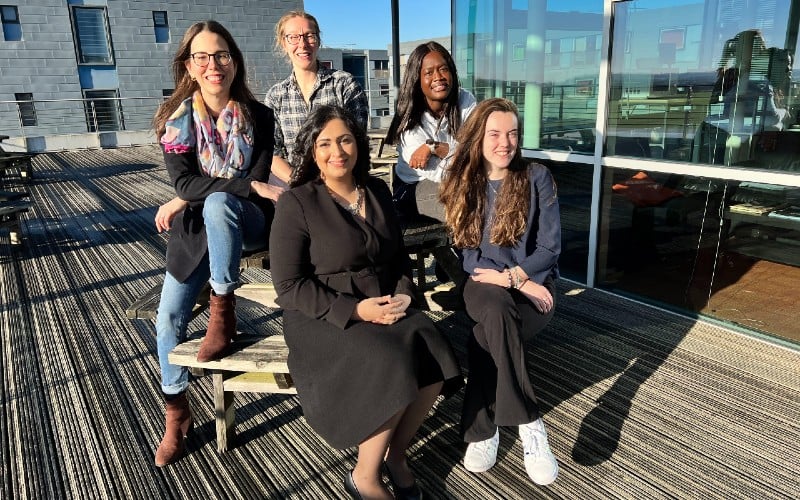 medical technology
Investment
A cancer care management device aiming to protect patients from a life-threatening side effect of chemotherapy has raised £ 1 million in funding.
52 North Health, a UK and US based MedTech startup, is developing NeutroCheck, a fully integrated, AI-based, medical device-based clinical system for people with cancer.
The NeutroCheck is a point-of-care medical device that can be used by patients outside the hospital to monitor the risk of neutropenic sepsis, a potentially life-threatening complication of chemotherapy.
The startup raised £ 1 million in its first round of funding led by Cambridge Enterprise, the marketing arm of the University of Cambridge, with the participation of Crista Galli Ventures, King's Health Partners MedTech Innovations, Meltwind, Milltrust Ventures and a certain number of angels.
Named after the GPS coordinates of Cambridge, where it was founded in 2018, 52 North is led by former lawyer and business development professional Umaima Ahmad (CEO – pictured above with prototype device), oncologist consultant Dr Saif Ahmad (director scientific and medical officer), data scientist and assistant professor at Cambridge University, Dr. Mireia Crispin-Ortuzar (chief digital officer) and Harvard-based biosensor engineer, Dr. Nicole Weckman (consultant for technology).
With an 85% female team, 52 North says they are also proud to challenge the status quo in STEM.
The investment will be used to take the NeutroCheck device through clinical trials in the UK, as well as to form strategic partnerships with key partners including the UK Sepsis Trust and Macmillan Cancer Support, in order to define a new clinical pathway for treating suspects. neutropenic sepsis and ensuring that people with diseases continue to be at the center of the product life cycle.
"We are delighted to have the support of excellent investors who are in line with our values," said Ahmad. "With the advent of personalized medicine and an increasingly decentralized healthcare system – a need accelerated by the pandemic – many existing care pathways are no longer fit for purpose.
"Furthermore, the digitalisation of health care can often exacerbate health inequalities. We focus on reinventing the healthcare pathway for all patients around the world, keeping healthcare equity and improving healthcare outcomes at the heart of our work.
"We are doing this by building cost-effective, state-of-the-art solutions built around people living with disease. We are grateful to the dozens of disease sufferers who have volunteered their time to engage in the life cycle of our product. "
Dr Weckman added: "The level of care people can access is influenced by many factors, including where they live, ethnicity, gender and level of education. This simply shouldn't be the case and health inequality is recognized as a key issue in the NHS Long Term Plan.
"We are proud to keep this at the heart of our solutions, combining technology with patient and physician input and key human values ​​to improve healthcare outcomes, because this is the future of healthcare."
£ 1 million for the 'Lifesaving' Cancer Care Management Device.
Source link £ 1 million for the 'Lifesaving' Cancer Care Management Device.